Summer Language Camp 2013 in Tas Bulak / Kasachstan
Tatyana Khassanova / ТОО CenterAT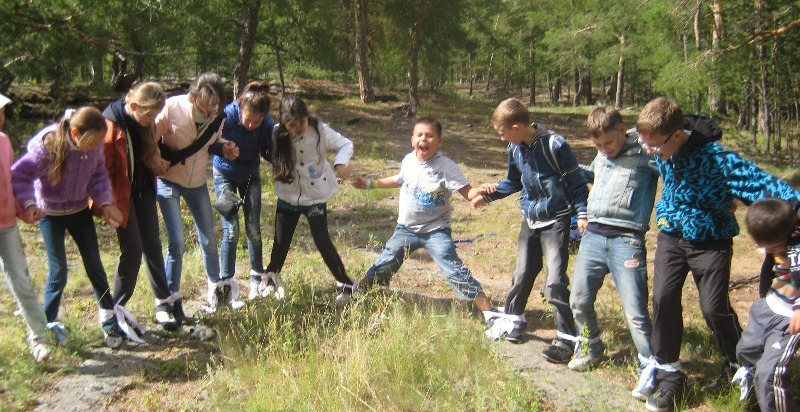 Summer is time for school holidays. All parents want to deflect attention of their children away from the TV-sets and computers and to spend the summer usefully. Our Summer Language Camp in the mountain hotel "Tas Bulak" has made a contribution towards developing linguistic skills of schoolchildren. The camp gave children a good opportunity to recuperate after a long school year and to learn something new. It also provided facilities do develop the necessary self-sufficiency skills of children, to train their analytical thinking and effective decision making. High safety standards and virgin landscapes favoured motivations and confidence that are necessary to take a step forward from childhood to adulthood. And self-confidence training has also been an important part of camp's program.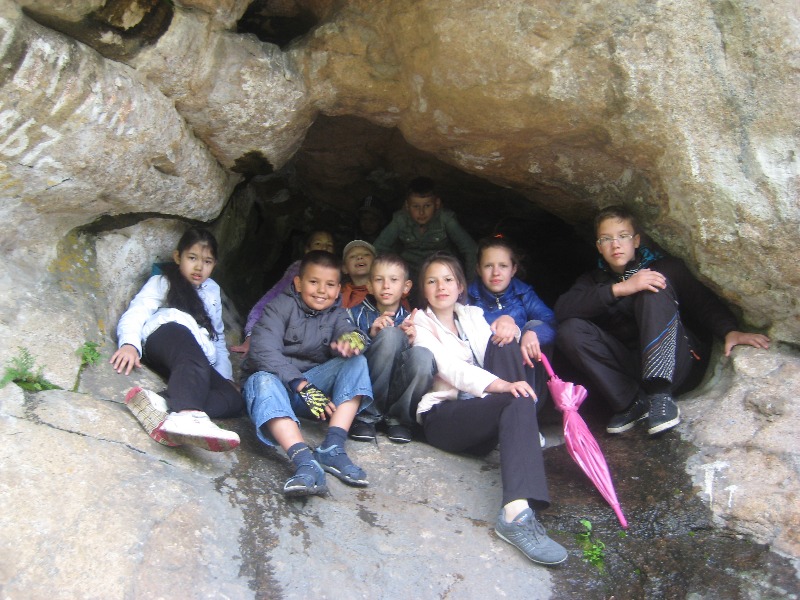 But the main purpose of the camp was an educational and cultural development of the children, therefore in addition to the English training course the children were given an opportunity to get acquainted with the nature, traditions and legends of Karkaraly Territory. They visited the State Museum, protected areas, participated in interesting excursions. All session long the children were communicating, playing, doing creative work.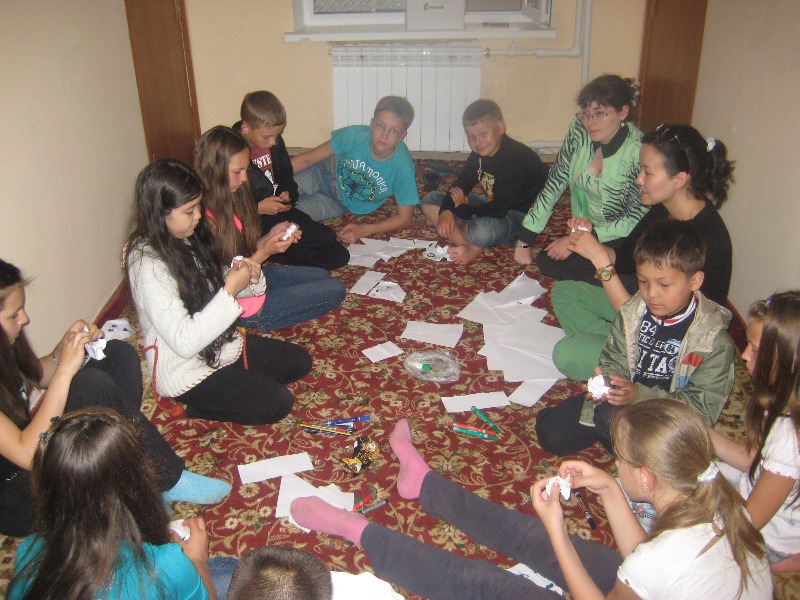 And the children have got to know so many new and wonderful friends in the summer camp!
In addition to common-place games, discos and amusements, the children took part in the training programs that had been specially developed by our teachers, taking into consideration the linguistic skills' level and the participants' age. This allowed to enlarge an available vocabulary of each participant and to reduce the language barrier. The camp furthered the linguistic inquisitiveness and determination for self-study of young participants.
The carrying out of summer camps by our company has become a good tradition. Every year they are carried out more interesting and exciting.
Join us next year!
We thank the camp participants for their participation and good mood:
Aldiyar, Sabina, Ilya, Nastya, Diana, Veronika,
Vadim, Rinat, Angelina, Runis, Viktoriya
The teachers:
IlyaViktorovich
Lola Adilkhanovna
ViktoriyaVladimirovna

and
Aunt Raushan 
Good-bye for the moment!
  Ihr findet einen Film dazu bei youtube unter :





Summer Language Camp 2013 in Tas Bulak / Kasachstan